Thursday, 4 October 2018
Make Nigeria Great Again!  Everybody wants more and when they get more, they request for more.. Why? I have been struggling to take t...
.
Tuesday, 2 October 2018
I'd rather begin with a question. Why do we go to school? I and a couple of classmates had often asked ourselves these questions when w...
.
Thursday, 20 September 2018
The most embarrassing question anybody would ask you is "do you have mouth odour?" I believe you'd never want to wait for...
.
Tuesday, 18 September 2018
Just like people fear contracting diseases,fear of darkness, and/or fear of dying,the fear associated with speaking in the public or be...
.
Monday, 17 September 2018
Youths and the social media It is important to understand the relationship between social media and youths. As humans, we are bound ...
.
Saturday, 15 September 2018
Okey Nwande is a prolific writer who exposes ills of the society through his well articulated articles with the aim of correcting them....
.
Tuesday, 11 September 2018
Image for illustration  Recently, some mischievous Nigerians misinterpreted President Muhammadu Buhari's comments in one of his fo...
.
Friday, 7 September 2018
Having a good social network you can depend on is the most important factor in a long and happy life. On a daily basis, we intera...
.
Sunday, 2 September 2018
Hiccups is an involuntary spasm of the diaphragm and respiratory organs, with a sudden closure of the glottis and a characteristic gulp...
.
Tuesday, 28 August 2018
There are a number of philosophies being shared around the world. These sayings may seem true at the first instance, but the truth is th...
.
Getty Images  The quest for superiority is one that comes with a lot of passion. The drive, the urge to be or be seen as being higher...
.
Monday, 27 August 2018
An invigilator could be a staff, or an external body that oversees and ensures that exams are written in a conducive environment that w...
.
Wednesday, 11 January 2017
Pastor Chris Oyakhilome of Christ Embassy Death and life are in the power of the tongue: and they that love it shall eat the fruit the...
.
Friday, 6 January 2017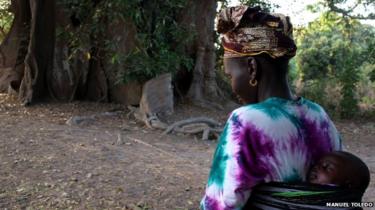 Image Source: BBC "A baby on its mother's back does not know the way is long" Proverbs are an integral part of A...
.
Thursday, 5 January 2017
Photo for illustration ...and Nnamdi looking visibly angry, ran into his room, picked his cutlass ad chased his father, Dee Okeke, out...